Maharani Collection – Queens of India Tribute
Maharani Collection – Emerald and Pearl Layered Necklaces
Introducing our Maharani Collection, our tribute to the Queens of the India who wore jewellery with regal outlook they reflected into their life. This collection has been specially curated keeping in mind the latest trends of layering of jewellery.
We have used mixture of Pearls and Gemstones to bring out the majestic feel to these necklaces.
These long necklaces are a statement piece in its own right. You can wear them as standalone pieces that will look elegant on Indian Saris, Lenghas, Anarkalis as well as regular Salwar Kameez.
Or you can pair them up with a choker necklace thereby layering the necklace and keeping up with the latest trend.
Long necklaces are great, adding flair and fluid movement to any figure. The long trendy necklaces look elegant when paired up with outfits designed with handloom fabric, silk fabric.
Look Royal with this Maharani Collection!
Necklace 1:
Feel Majestic with this Red Ruby and Natural Pearl Necklace Long Necklace.
Necklace 2:
Add the touch of oomph to your Indian outfit with this 5 Line Pearl Necklace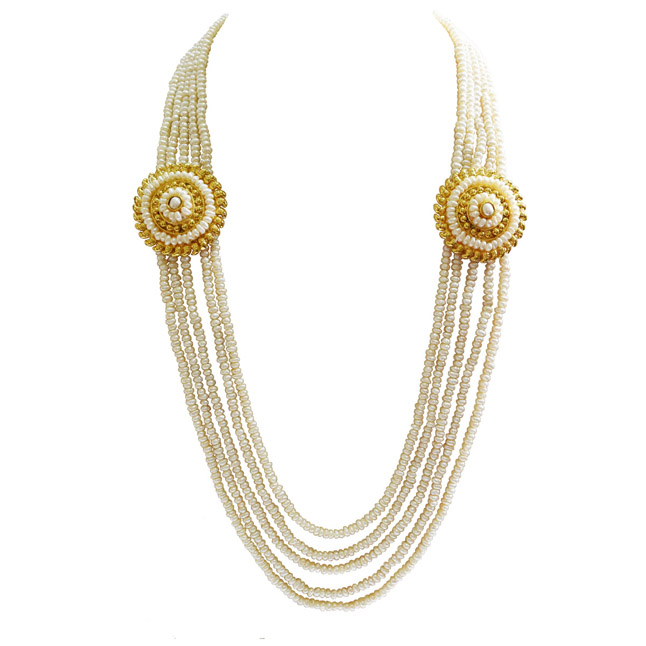 Necklace 3:
Wedding in the family? Wondering what to wear? Why not try something different? Pair this 4 line necklace with a choker necklace and feel royal.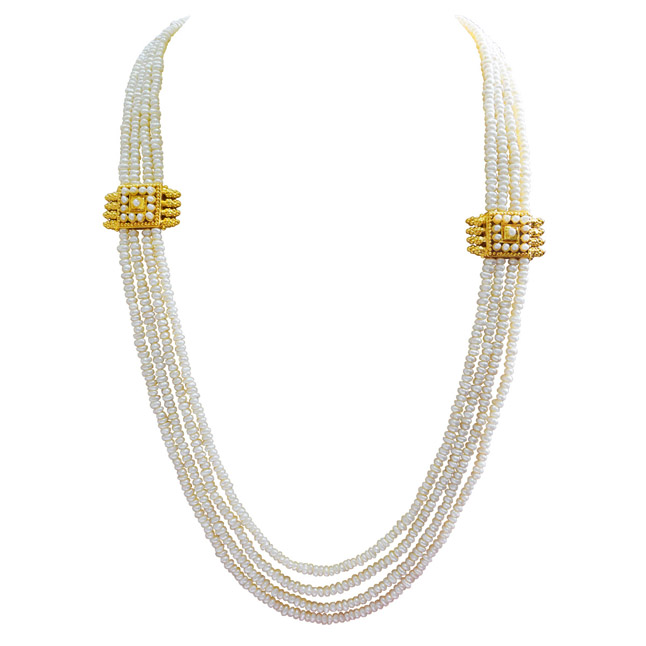 Necklace 4:
Pair your solid colour Indian Sari with this Pearl and Emerald necklace and embrace the feeling of a Maharani back in the royal era.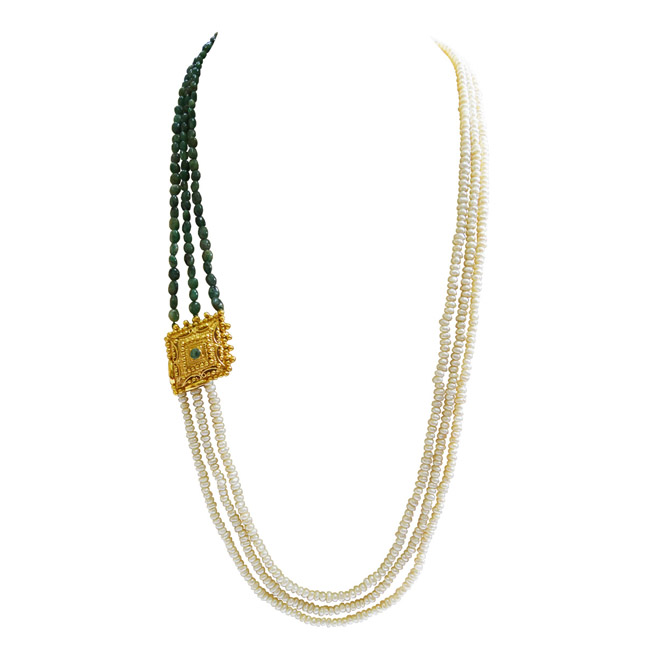 Necklace 5:
Indulge yourself with this 5 Line Long Pearl Necklace. Wearing this necklace gives you a feeling of grandeur.